This post by Daily Human Care is all about the billing errors that keep rehab Practitioners From Getting Paid. So let's start!
Billing Errors That Keep Rehab Practitioners From Getting Paid
When it comes to medical billing, one would think it's not a big task that cannot be done in-house, but some of the medical fields and the codes and regulations around it vary. The fact that some of the medicine differs from others complicates the procedure, especially when performed in-house. One such field of healthcare is rehab medical billing. Rehab medical billing services come with its own pack of unique challenges and ever-changing regulations.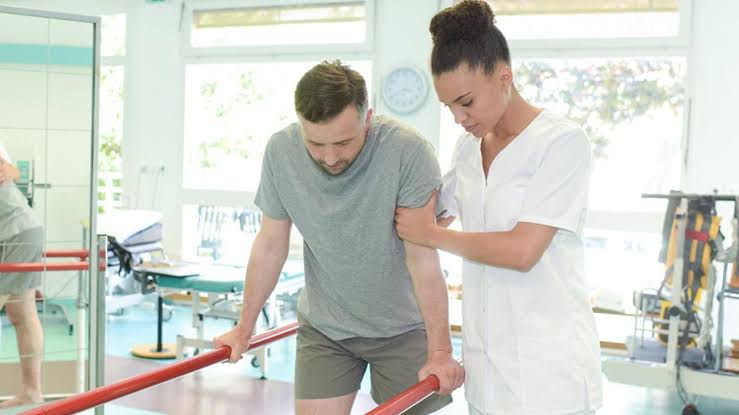 For rehab practitioners, billing errors can be a major headache. They often lead to delayed payments, denied claims, and lots of wasted time. This can have a significant impact on their bottom line and hinder the overall effectiveness of the practice. In this blog post, we'll explore the top five billing errors that keep rehab practitioners from getting paid. We'll provide tips on how to avoid these mistakes and ensure that you receive the full payment for your services in a prompt manner. Read on to learn more about the top five rehab therapist billing blunders, and how you can protect your practice's profits.
CPT Code Descriptions
CPT code descriptions can be confusing for many rehab practitioners. In order to get paid for your services, it is important to understand what the codes mean and how they are used.
The first thing to know is that there are three main types of CPT codes: evaluation and management (E/M) codes, procedure codes, and modifier codes. E/M codes are used to describe the level of care you provided to a patient during an encounter. Procedure codes are used to report the procedures you perform on a patient. Modifier codes are used to provide additional information about a procedure or service.
It is important to note that not all procedures have a CPT code. If a procedure does not have a CPT code, it is considered unlisted and cannot be reported.
When performing substance abuse medical billing, you will need to include the required documentation for each CPT code you are using. The documentation must include the date of service, provider name, patient name, CPT code(s), and diagnosis code(s). For E/M services, you will also need to include the place of service (e.g., office, outpatient hospital), as well as the number of units billed per line item.
ICD-10 Code Requirements
The ICD-10 code is required for all medical diagnoses and inpatient procedures. The ICD-10-CM code set is used to classify diseases and a variety of external causes of injury or death. The ICD-10-PCS code set is used to classify all inpatient procedures, including surgical, medical, and diagnostic procedures.
To ensure that your claims are processed correctly, it is important that you use the correct ICD-10 code. In some cases, there may be more than one correct code for a diagnosis or procedure. If you are unsure which code to use, you can consult with a coding expert or your billing service.
If you use the wrong ICD-10 code on your claim, it may be denied or downcoded. This can result in a reduced reimbursement or no payment at all. In some cases, you may be able to appeal the decision and get paid if you can provide documentation supporting the use of the correct code.
Prior Authorization
One of the most common billing errors in rehab medical billing services that can keep practitioners from getting paid is failing to obtain prior authorization for services. Prior authorization is when a payer (usually an insurance company) approves coverage for a specific service or procedure before it is performed. This approval is based on the medical necessity of the service and whether it is covered under the patient's plan.
If you fail to obtain prior authorization for a service, the payer may deny coverage for that service, which means you will not be reimbursed. In some cases, you may be able to appeal the denial, but it is always best to avoid denials by obtaining prior authorization when required.
To avoid this substance abuse billing error, be sure to check with each payer to determine if prior authorization is required for the services you provide. Some payers have online tools that can help with this, or you can call them directly. Once you know what is required, get the necessary approvals in place before providing any services.
Documentation Requirements
In order to get paid for the services you provide, it is essential that your documentation meets all requirements. Make sure to document:
-The type of service provided
-The date the service was provided
-The diagnosis or reason for the visit
-The plan of care and treatment given
-How the patient responded to treatment
-The length of the visit
Failure to include any of this information can result in delays or denials of payment. Take your time and make sure all required information is included in each visit note.
Billing for Unrelated Conditions
One common billing error that can keep substance abuse medical providers and practitioners from getting paid is billing for unrelated conditions. When submitting a claim to insurance companies, it's important to only include charges for services that are related to the patient's diagnosis. Any unrelated charges will likely be denied, and if too many claims are submitted with unrelated charges, the insurance company may flag the provider as a high-risk submitter and deny all future claims.
Conclusion
Understanding the top 5 billing errors that keep rehab practitioners from getting paid can ensure better profitability and success. Making sure all claims are accurately filled out and submitted on time, understanding payer policies, staying up-to-date with coding updates, proactively monitoring rejections and denials, and creating a system for tracking payments can help to minimize delays in receiving payment for services rendered. With these tips in place, reimbursement should become more reliable for rehabilitation providers.
One other option that can save you from all the hassle could be outsourcing your rehab medical billing services to a reliable billing provider.