Cognitive Behavioral Therapy is one of many treatments available for addiction issues. A substance abuse disorder (SUD) patient is taught how to use CBT to make connections between ideas, feelings, and behaviors and to become more aware of how these factors influence recovery. The therapy treats co-occurring disorders as well, including bipolar disorder, ADD, OCD, PTSD, anxiety, etc.
Whenever possible, CBT focuses on issues and takes action. A very demanding and vigorous style of psychotherapy requires a lot of effort from the patient and therapist. But it is precise because of this intensity that it works so well to treat addiction and other mental illnesses.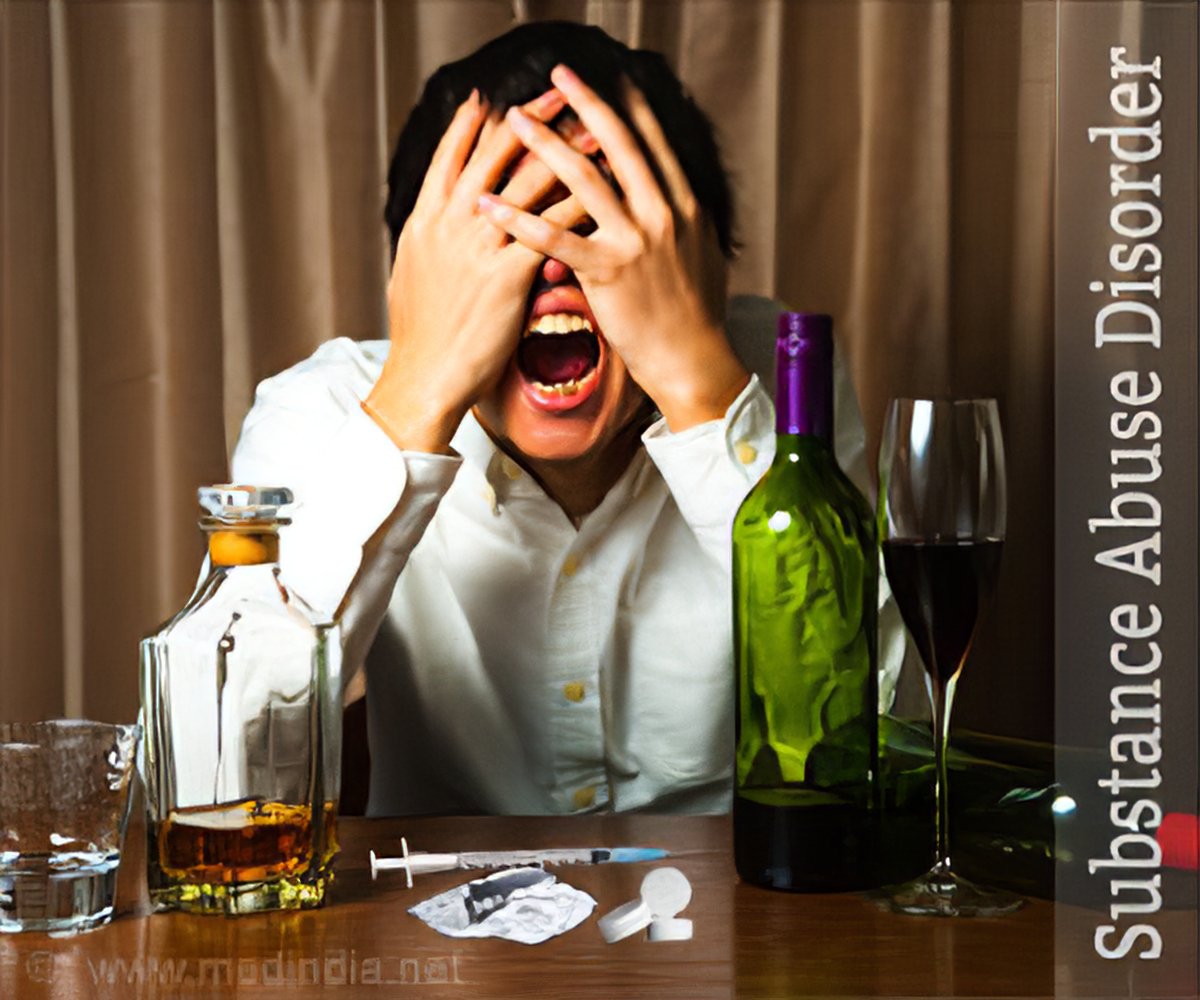 Why is it necessary to get CBT for Substance Abuse Disorder? 
Depression and anxiety disorders, which frequently co-occur with addiction, are generally rooted in automatic negative thinking. It implies that thinking increases the likelihood of alcohol and drug abuse. Here is how CBT helps patients to overcome drug addiction and alcoholism:- 
By using self-help tools, you can improve your mood. 

Develops effective communication skills. 

Help to dispel false beliefs and insecurities that lead to substance abuse. 
Cognitive behavioral therapy's main objectives are to assist patients in developing new coping mechanisms, breaking poor behaviors, and learning good managing habits for difficult emotions. 
How CBT is Different from other Psychotherapies:
During a Cognitive Behavioral Therapy session, patients engage in more than just talking to their therapists, and vice versa, psychotherapists engage in more than passive listening. As an alternative, therapists and patients collaborate to cure addiction.
The foundation of cognitive behavioral therapy is an expeditious, treatment-focused approach. CBT is a common component of 60- to 90-day rehab programs since it teaches patients practical coping skills.
It could take years for specific psychotherapy procedures to make a significant difference. For CBT to have an impact, 16 sessions are typically needed.
Due to its adaptability, this therapy is effective in inpatient and outpatient settings as well as in individual and group counseling settings. Often, addiction treatment facilities and therapists use CBT as part of recovery programs.
Advantages of Cognitive Behavioral Therapy for Substance Abuse:
People who battle substance use disorders frequently experience unfavorable feelings and mental patterns that impede their ability to heal. The main goals of CBT are to recognize and change these harmful habits. It helps with a person's view on life and encourages the development of abilities that promote long-term healing. Here are a few advantages of CBT for substance abuse programs:- 
Improving Patient's Self-Esteem:

Low self-esteem is one of the main contributors to addiction for many people. By working toward solutions, this therapy helps to increase self-esteem. You start to have more confidence in yourself as you start to solve your challenges and find answers.

Prevention of Relapse:

Patients with mental illnesses frequently experience relapses. They can use cognitive behavioral therapy to provide themselves with the tools they need to stop relapsing. Individuals are better able to identify the thought patterns they need to avoid since they have learned to understand their difficulties and develop coping mechanisms.

Building a Support Network:

CBT offers immediate support to persons overcoming addiction. As they work through issues associated with addiction, patients know they have someone to talk to and turn to for help since it focuses on action. Patients are more likely to feel motivated to stop engaging in unhealthy habits when someone is interested in and involved in their rehabilitation program.

Help to Manage Anger:

The main challenge for patients with mental illnesses is learning to manage their anger. Patients experience shame and guilt, which they express as hostility toward the outside world. The underlying problems that cause emotions to become overwhelming are addressed in cognitive behavioral therapy. There are various techniques available that patients can use to identify the causes of anger and control their emotional reactions.

Developing Optimistic Thoughts:

In mental health issues like addiction, it is typical for negative thought patterns to gain control. Cognitive behavioral therapy helps patients recognize and evaluate incorrect thinking patterns. You can begin changing your negative thought patterns into more optimistic ones once you know how unreal and false they are.

Cultivating Communication Skills:

Maintaining a relationship is challenging for those who battle depression, addiction, or social anxiety. Patients who undergo cognitive behavioral therapy gain the ability to express their sentiments to others without becoming angry or feeling guilty.

Learning Coping Skills:

People who struggle with addiction have negative coping mechanisms. Patients can express themselves and discover constructive outlets for their tension and resentment through the use of cognitive behavioral therapy.
Conclusion:
Cognitive behavioral therapy is one of the most thoroughly studied and productive methods of treating mental health issues. Other types of therapy, such as psychotherapy, holistic treatments, and medicine, are often used alongside it. I hope the above-given benefits helped you understand CBT treatment.
Hope you enjoyed reading this. Keep visiting Daily Human Care for more interesting Health articles.