This post by Daily Human Care is all about the reasons why you should see a Chiropractor After a Car Accident.
Seeing a Chiropractor After a Car Accident?
Over two million people get injured in car accidents annually in the United States. Even the most minor car accidents can mess up your spine's alignment, resulting in a lifetime of chronic back pain if not corrected in time. Visiting an auto accident chiropractor is a smart move after you are involved in a car accident. Even if you're experiencing minor tenderness or stiffness in your spine, you must visit a car accident injury clinic because back pain usually occurs after a few days or weeks of the injury.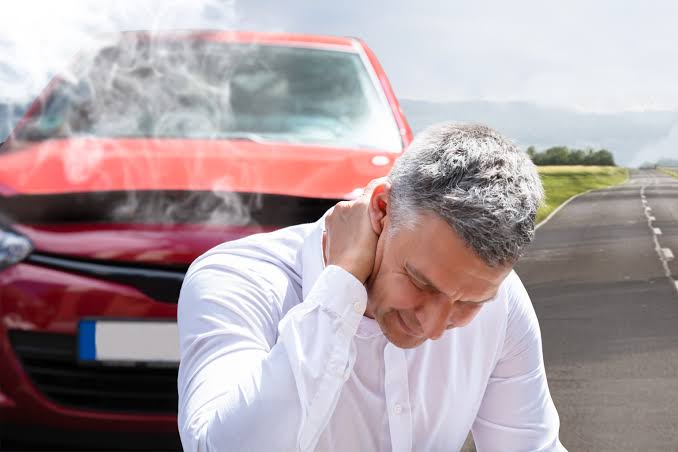 A chiropractor is better than traditional treatments because, after a car accident, chiropractic injury solutions offer faster, more efficient, and safer recovery than invasive treatments and pain medications. At Southside Chiropractic, we see several car accident patients and have the experience to quickly assess the situation of your injuries and help you manage back pain, neck pain, whiplash injury, and other conditions.
Here are a few reasons to see a chiropractor after a car accident for faster and safer recovery.
Chiropractic Injury Solutions Deliver Instant Relief
Even minor fender benders can put a lot of pressure and strain on your body, causing injury to ligaments, tissues, and muscles. Chances are you'll start experiencing aches and pains or stiffness in your neck and back after a car accident.
Most people experience these pains the following day, but some start feeling them immediately. An auto accident chiropractor can help you manage that immediate pain and start the treatment for faster recovery right after the accident. Here, at Southside Chiropractic, we provide a mix of chiropractic injury solutions that includes adjustments, massage therapy, ice, heat, and other treatments. This accelerates recovery and brings down swelling and pain.
Your insurance coverage might be for a limited period
Another important reason to visit an auto accident chiropractor sooner is that you risk forfeiting your right to insurance coverage if you wait too long to seek their care. Most car insurance companies provide a range for chiropractic injury solutions. Whether you caused the accident or not, your insurance policy should cover the cost of chiropractic care and other medical expenses.
If you're worried about the cost, you should contact your car insurance company to double-check whether the cost of car accident injury clinic treatment is included in your policy. You must not be, even if the symptoms don't appear severe or the accident was too minor to cause any damage. You will be encouraged to visit the chiropractor when a visit does not cost you, even with minor symptoms.
Proper treatment speeds up recovery
Car accident injuries can cause pain, soreness, and stiffness, making it difficult to complete everyday tasks that you could easily perform. There is no need to struggle with pain or soreness when an auto-injury chiropractor can immediately provide relief. People wait for weeks or months because their pain is manageable. However, we recommend against waiting as it can further aggravate the condition resulting in chronic pain.
Southside Chiropractic provides reliable chiropractic injury solutions so patients can enjoy a speedy recovery. We start the treatment by assessing the injury, medical history, and lifestyle. We use diagnostic equipment to pinpoint the problem and personalized treatment plans based on the outcome to provide the best chiropractic care. Usually, for proper treatment, patients typically require a combination of spinal adjustments, massage therapy, and physical therapy.
Our chiropractic injury solutions aim to restore your health to your pre-accident condition. We achieve this by spinal adjustments, decreasing pain, increasing mobility and flexibility, and eliminating muscle spasms.
Chiropractic care prevents long-term complications
People visit the emergency room after a car accident, which takes care of the most visible injuries. Still, the damage to spine alignment, muscles, and tissues is usually too minor to show on the screen during diagnosis. As a result, most people are unaware of these injuries, and in time they transform into chronic pain, generally focused around the neck, back, and spine.
You must proactively seek care from an auto accident chiropractor because unattended injuries can have long-lasting effects and leave you struggling for months or even years due to pain. You can never predict when an acute injury will turn into chronic pain, so you must visit a car accident injury clinic when you have been in a vehicle collision.
Conclusion
Southside Chiropractic is one of the most popular Jacksonville chiropractic clinics. We have helped hundreds of patients recover safely from car accident injuries without invasive treatment. These are some reasons you should see an auto injury chiropractor after an accident. Even if symptoms are not immediately present, it never hurts to be careful.
You can always visit our clinic for personalized chiropractic care aimed at your faster and safer recovery.