As you age, daily tasks become more difficult to manage on your own. Simple chores like cooking meals, cleaning the house, and running errands require more time and effort. Your mobility and health may start to decline, making some activities challenging or unsafe to perform independently. However, you want to continue living comfortably in your own home for as long as possible. Domiciliary care services, such as those provided by PCL Health (pcl-health.com), offer the assistance you need to maintain your independence while giving you peace of mind that your needs are being met. With the support of a dedicated care team, you can focus on enjoying life rather than struggling with responsibilities that were once easy to handle alone. Domiciliary care helps ensure your safety, health, and well-being so you can age gracefully in the place you call home.
What Is Domiciliary Care?
Domiciliary care, also known as home care, refers to health and social care services provided in a person's home. Home care allows individuals to remain in the comfort of their own homes while receiving assistance for daily activities.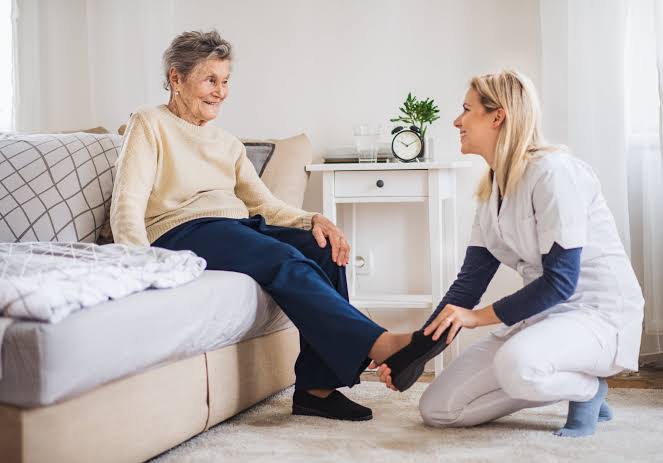 What Services Are Offered?
Domiciliary care providers offer a range of services to suit different needs. The most common services include:
Personal care – Bathing, dressing, grooming, and assisting with mobility and medication.
Housekeeping – Cleaning, laundry, meal preparation, and shopping.
Nursing care – Wound care, medication administration, health monitoring, and rehabilitation.
Companionship – Providing social interaction and assistance with hobbies or leisure activities.
Who Can Benefit From Home Care?
Domiciliary care can benefit:
Seniors who wish to age in place. Home care allows the elderly to remain independent in their own homes as they get older.
Individuals recovering from illness, surgery, or injury. Home care provides assistance during recovery and rehabilitation.
People with disabilities or long-term health conditions. Home care helps manage chronic illnesses and provides daily living support.
Caregivers. Home care offers respite for family members caring for loved ones.
How to Access Domiciliary Care
Domiciliary care can be arranged through private home care agencies or funded by government programs like Medicaid. To access home care services:
Contact local home care agencies and request an assessment to determine your needs.
Check if you qualify for Medicaid or other government funding assistance. Medicaid covers home care for those who meet certain income requirements.
Interview potential caregivers and conduct background checks before hiring. Make sure candidates have proper certifications and experience.
Create a customized care plan with the help of medical professionals that specifies the types of services and number of hours required per week.
Review and update the care plan regularly based on your condition and needs.
Types of Domiciliary Care Services
As a caregiver, you have many options to choose from when it comes to domiciliary care services.
The specific types of care provided depend on the needs of the individual but often include:
Personal care

– Helping with daily activities like bathing, dressing, and grooming. Caregivers can assist with mobility and transferring, as well as toileting and incontinence care.
Companionship

– Providing social interaction and engaging the individual in activities like light exercise, crafts, reading, or conversation. Companions monitor for changes in health or cognition and provide peace of mind that someone is present.
Housekeeping

– Assisting with essential household tasks such as cleaning, laundry, meal preparation, and transportation to appointments. Housekeeping helps the individual continue living independently in their own home.
Nursing care

– Registered nurses or licensed practical nurses provide more advanced medical care like wound care, medication management, and health monitoring. Nurses can also coordinate with doctors and other healthcare professionals.
Respite care

– Giving temporary relief to family or friends acting as primary caregivers. Respite caregivers step in for a few hours to a few weeks so the usual caregiver can rest, run errands, or take a vacation.
24-hour live-in care

– For individuals needing constant support, live-in caregivers provide around-the-clock care and companionship. Live-in care allows the individual to remain at home rather than transitioning to residential care.
With many options to choose from, domiciliary care services offer a solution to suit your specific needs while allowing you or your loved one to continue living comfortably at home. The peace of mind and independence home care provides are invaluable.
Benefits of Domiciliary Care for Seniors and People With Disabilities
Domiciliary care provides many benefits for seniors and people with disabilities. Allowing individuals to remain in their own homes, promotes independence and improves the quality of life.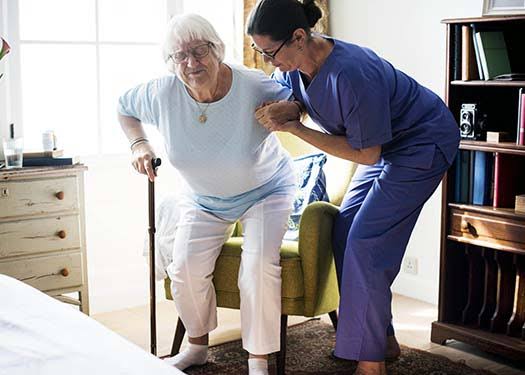 Increased Independence
Domiciliary care services allow seniors and people with disabilities to maintain their independence by staying in familiar surroundings. Individuals can continue living in their own homes and communities rather than moving into residential care facilities. They keep control over their daily routines and activities with the support of caregivers.
Improved Safety and Security
With domiciliary care, individuals have peace of mind knowing that caregivers will assist them if emergencies arise or health issues flare up. Caregivers also help reduce risks around the home by identifying and mitigating potential hazards. They can also install safety equipment like grab bars, non-slip mats, adequate lighting, and emergency alert systems.
Companionship and Social Interaction
Domiciliary care provides opportunities for social interaction and helps combat loneliness and isolation. Caregivers assist with daily tasks but also spend time conversing with and engaging individuals. For some, the caregiver may be the only person they see on a regular basis. Caregivers can also help coordinate social visits from friends and family and arrange transportation for individuals to attend social events and engagements.
Personalized Care
Domiciliary care offers personalized support tailored to individuals' unique needs and preferences. Care plans are customized based on assessments of capabilities and limitations. Individuals can choose the types of assistance they need help with, like personal care, housekeeping, transportation, or meal preparation. They also have a say in the scheduling and activities of caregivers. This personalized approach helps maximize independence and quality of life.
In summary, domiciliary care promotes well-being by allowing seniors and people with disabilities to remain in their own homes with compassionate support. By prioritizing independence, safety, social interaction, and personalized care, domiciliary services can greatly enhance the quality of life.
How to Determine if You or a Loved One Needs Domiciliary Care
To determine if domiciliary care is needed for you or a loved one, consider several factors regarding health, safety, and well-being.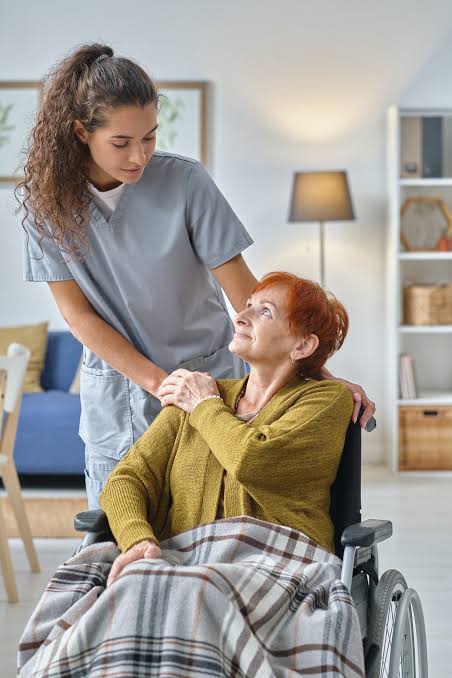 Ability to Perform Daily Activities
If daily tasks like bathing, dressing, cooking, or cleaning have become difficult or unsafe to do alone, domiciliary care can provide necessary assistance. Caregivers can help with:
Personal hygiene and grooming
Meal preparation and nutrition
Light housekeeping and laundry
Transportation for errands or medical appointments
Health Conditions and Medication Management
For individuals with chronic or complex health issues, domiciliary care ensures conditions are properly managed and medications are taken as prescribed. Caregivers monitor:
Medication schedules and dosages
Side effects or adverse reactions
Appointment reminders and accompaniment
Risk of Falls or Injuries
For seniors or those with mobility issues, domiciliary care helps prevent dangerous falls or other injuries at home. Caregivers provide:
Balance and stability assistance
Environmental safety evaluations and modifications
24-hour emergency response
Social Interaction and Companionship
Domiciliary care also addresses emotional and mental well-being by providing social interaction and companionship. Caregivers can:
Engage in conversations and social activities
Assist with hobbies, crafts, or other interests
Provide mental stimulation through games, puzzles, or technology
Monitor for signs of depression or isolation and report concerns to family
If any of these factors resonate with your own situation or that of someone you care for, domiciliary care could help provide the support needed to continue living comfortably and securely at home. Speaking with a medical professional about options and assessments is advisable for determining the level of care required. Domiciliary care offers peace of mind that health, safety, and quality of life needs are being properly addressed.
Questions to Ask When Hiring a Domiciliary Care Agency
When hiring a domiciliary care agency to assist a loved one, it is important to ask the right questions to determine if they are a good fit. Some key questions to consider include:
Licensing and Certification
Is the agency properly licensed and certified to provide home care services in your state? Proper licensing and certification indicate they meet certain standards of care.
Staff Qualifications
What qualifications and training do the caregivers have? Look for agencies that require caregivers to have certifications in CPR, first aid, and any relevant caregiving skills. Caregivers should also undergo thorough background checks and screening.
Services Offered
What types of services does the agency provide? Common services include personal care, housekeeping, transportation, meal preparation, medication reminders, and companionship. Make sure the agency offers all services needed.
Caregiver Matching Process
How are caregivers matched to clients? The agency should take into account the specific needs, preferences, and personalities of both the client and caregiver to make the best match. Discuss your loved one's needs, interests, and preferences to find a good match.
Communication and Updates
How does the agency communicate with clients and families? Look for an agency that provides regular updates on the client's well-being, needs, and any changes in the care plan. They should be responsive to calls and questions from clients and families.
Pricing and Insurance
How much does care cost and do they accept the client's insurance? Compare rates between different agencies to find an affordable option. Check if they accept private insurance, Medicaid, VA benefits, or long-term care insurance.
References
Can the agency provide references from current clients and families? Speaking to references is the best way to get honest feedback about the agency's services, caregivers, and responsiveness.
Asking the right questions will give you peace of mind that your loved one will receive high-quality, customized care that suits their needs. Do research and take your time finding an agency you fully trust.
What Does Domiciliary Care Cost?
The cost of domiciliary care can vary depending on the level of care needed and the provider you choose. Several factors determine the overall fees for in-home care services.
Type of Care
The specific care requirements will directly impact the cost. Basic assistance with daily activities like bathing, dressing, and meal preparation typically ranges from $20 to $25 per hour. Skilled nursing care for medical needs or rehabilitation therapy provided by a licensed nurse can cost $50 to $100 per hour or more. Live-in or 24-hour care will be at the higher end of the range.
Provider and Credentials
Domiciliary care agencies, private companies, and independent contractors all offer in-home care services at different rates. Agencies that employ certified nursing assistants (CNAs) and home health aides (HHAs) may charge slightly more than independent providers. However, agencies also handle background checks, training, and liability coverage. Private pay home care aides without certification or agency affiliation are often the most affordable option but also the riskiest.
Frequency and Duration
The total hours of care needed each week or month significantly impacts the overall cost. Occasional or short-term care for a few hours a week will cost less than round-the-clock care or long-term service. Most agencies and providers offer discounts and package rates for higher frequency and longer duration care.
Additional Services
Extra services like medication management, meal preparation, housekeeping, and transportation to appointments will increase the fees. Some providers charge extra for services outside normal working hours in the evenings, on weekends, or on holidays.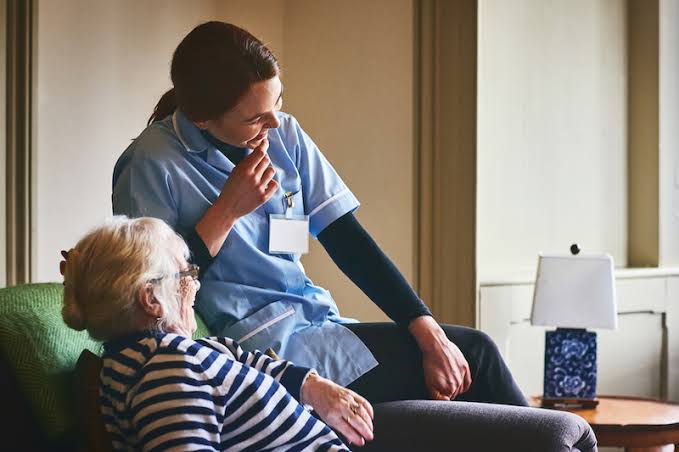 The key to finding affordable domiciliary care is to evaluate what level of service is truly needed and find a provider that offers a customized care plan to meet your specific needs and budget. Comparing rates from different agencies and aides in your local area can also help you get the best value for your money. With some research, you can gain peace of mind knowing your loved one will receive quality in-home care at a reasonable and affordable cost.
Government Funding Options for Domiciliary Care
There are several government funding options available to help subsidize the cost of domiciliary care. Depending on your location and situation, you may be eligible for financial assistance through:
Medicaid Home and Community-Based Services (HCBS) Waivers
Medicaid HCBS waivers provide funding for domiciliary care services for those who qualify. Eligibility depends on your income, assets, and level of need. Waivers may cover personal care, home health aides, adult day care, and other services. To apply, contact your state's Medicaid office.
Veterans Affairs Aid and Attendance Benefit
For veterans and their spouses, the VA Aid and Attendance benefit can help pay for domiciliary care and other medical expenses. To qualify, you must require assistance with activities of daily living like bathing, dressing, and eating. The benefit amount depends on factors like your income level and care needs. You can apply for Aid and Attendance through your local VA regional office.
Medicare Advantage Special Needs Plans
Medicare Advantage Special Needs Plans are for those with chronic conditions and disabilities. Some plans cover domiciliary care and personal care services. To qualify, you must have Medicare Parts A and B, meet certain health criteria, and live in a plan service area. Costs and coverage vary between plans. You can enroll in a Special Needs Plan during the Medicare open enrollment period from October 15 to December 7 each year.
Long-Term Care Insurance
Long-term care insurance helps pay for domiciliary care and other long-term services. If you have an existing policy, check if it covers home-based care. New policies typically require underwriting and waiting periods before coverage kicks in. Premiums depend on factors like your age, health, and amount of coverage. Long-term care insurance can be purchased from private insurance companies.
In summary, government programs like Medicaid, Veterans Affairs benefits, and Medicare Advantage plans may provide funding for domiciliary care services, depending on your eligibility. Long-term care insurance is also an option to help pay for ongoing care needs at home. Explore the options available in your area to find resources that can offer you peace of mind.
Ensuring High-Quality Domiciliary Care
To ensure high-quality domiciliary care, there are several factors you should consider. As the recipient of services, you deserve compassionate and competent care that maintains your dignity, independence, and well-being.
Conduct Thorough Research
Do extensive research on different domiciliary care agencies and individual caregivers in your area. Check their credentials, certifications, experience, and reputations. Read online reviews from current or former clients regarding the quality of services and staff professionalism. Schedule consultations to find the best match for your needs and personality.
Define Clear Expectations
Discuss your needs, preferences, and expectations with the agency or caregivers before services begin. Be very specific about the types of care and assistance you require, as well as your daily routine and schedule. Provide written instructions and walk through the details in person. Ensure all parties understand and agree to the care plan.
Monitor Services Regularly
Once care has started, closely supervise and evaluate the services provided. Observe caregivers in action to ensure high-quality care and compliance with your instructions. Provide constructive feedback and make adjustments as needed. Report any issues of concern to the appropriate agency representatives right away.
Maintain Open Communication
Open, honest, and respectful communication is key. Discuss any questions or concerns about your care plan or quality of services with caregivers and agency staff. Be receptive to their feedback as well, as they can provide valuable insights into improving your care and daily life. Express appreciation for high-quality care and compassion.
By following these recommendations, you can gain peace of mind knowing you will receive domiciliary care that maintains your well-being and independence. Caregivers and agencies aim to provide high-quality services, but you play an important role in ensuring your needs and expectations are met. Stay actively involved in the process through close monitoring, open communication, and making any necessary adjustments.
Domiciliary Care FAQs
What is domiciliary care?
Domiciliary care, also known as home care, provides assistance and support services for individuals in their own homes. Caregivers visit clients' homes to help them with daily activities they may have difficulty performing on their own due to age, illness, injury, or disability.
What services are provided?
Domiciliary care services include:
Personal care: Bathing, dressing, grooming, toileting, and feeding.
Housekeeping: Cleaning, laundry, meal preparation, and shopping.
Companionship: Conversation, recreation, and transportation to appointments or social events.
Healthcare: Medication reminders, vital sign monitoring, wound care, and physical therapy exercises.
How do I arrange domiciliary care?
You have a few options for arranging domiciliary care:
Hire an independent caregiver directly. You recruit, interview, and employ the caregiver yourself. You handle scheduling, payroll, taxes, and liability coverage.
Use a home care agency. An agency employs caregivers, handles administrative duties, and sends caregivers to clients' homes. Agencies provide screening, training, supervision, and liability coverage. You pay the agency, and they pay the caregivers.
Access government-funded programs. Programs like Medicaid, Veterans Affairs, and local senior services provide domiciliary care for those who qualify based on income, age, disability status, or veteran status. Eligibility and services vary in each state and county.
Pay privately. If you do not qualify for government assistance, you can pay for domiciliary care services out-of-pocket. Rates vary significantly based on the types of services and your location. Shop around at different agencies or independent caregivers to compare.
How much does domiciliary care cost?
The cost of domiciliary care depends on the types of services, frequency, and duration of visits, and your location. According to Genworth's 2021 Cost of Care Survey, the median monthly rate for licensed home health aide services in the U.S. is $4,481. Rates are often higher in urban and suburban areas compared to rural locations. Government programs like Medicaid typically cover some or all costs for those who qualify.
Conclusion
As you age or face health issues, maintaining independence at home is a top priority. Domiciliary care services provide the extra help you need to continue living comfortably in your own space. With the support of trained caregivers, you can keep up with daily activities, attend medical appointments, and stay socially connected to friends and family. While change can be difficult, domiciliary care helps ease the transition by allowing you to age in place on your own terms. By choosing a reputable provider and customizing a care plan to suit your needs, you'll gain peace of mind knowing trusted assistance is available day or night. Your home is where you feel most at ease, and domiciliary care helps ensure it remains the place you feel most comfortable for years to come.