This post by Daily Human Care is all about seeking Nursing Career. Let's start!
There's no doubt that embarking on a nursing career is an exciting journey filled with various opportunities and challenges, but many people don't know what is involved in pursuing this path. High school students aspiring to become nurses can take numerous steps to ensure success in their chosen profession. If you're a high school student interested in a nursing career, there are a few essential tips to follow that will make your pursuit smoother and more fruitful. Keep reading to unlock these tips and set the stage for your nursing success story.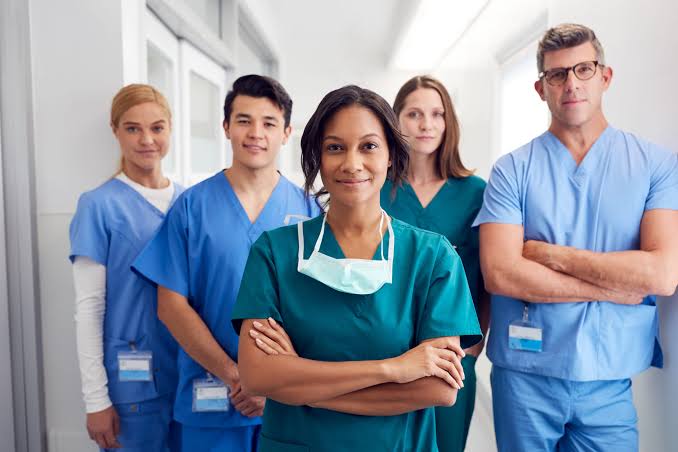 Exploring the Nursing Field
A good starting point for any high school student aspiring to have a nursing career is to explore the nursing field itself. Conduct extensive research to understand the different types of nursing roles available, such as registered nurses (RNs), licensed practical nurses (LPNs), and nurse practitioners (NPs). Understand the licensure, job responsibilities, and possible career trajectories of each nursing role. For instance, some nursing roles may require a bachelor's degree, while others may only need an associate degree or diploma.
Dive into various online resources, such as nursing websites, discussion forums, and even a staffing website like Prolink to gather more information about the nursing profession. Prolink can show you all of the various nursing jobs available, including jobs for healthcare travelers. You can get a better idea of what specialty you might be interested in and what the educational requirements are for that type of position. When you're out of school and ready to apply for jobs on your own, Prolink is a fantastic place where you can start your job search.
Networking both online and offline can also be incredibly helpful. Speak with current nurses, nursing students, or faculty members at nursing schools to get a better idea of what the nursing profession entails, and ask for their advice on how to pursue this career. You can also join local nursing associations or attend nursing conferences and workshops to further enhance your knowledge and connections in the field.
Acing High School Academics
High school is the perfect time to lay a strong foundation for your future nursing career by excelling in academics. Focus on science courses, such as biology, chemistry, and anatomy, as these subjects are required for aspiring nurses. In addition, math and problem-solving skills will be important for medication calculations and critical thinking in nursing practice. Don't forget to maintain a high GPA, as many nursing schools have strict admission requirements.
Successful nursing aspirants also acquire excellent communication and interpersonal skills throughout high school. Being able to communicate with patients and colleagues will be crucial throughout your nursing career. Join clubs, take part in debates, or enroll in public speaking courses to improve your communication abilities. To develop empathy and sensitivity, volunteer for community service or participate in student support programs.
Beyond academics, seek the guidance of a high school college counselor to get personalized advice on course selection, college applications, and even nursing school scholarships. By working closely with your counselor, you can identify your strengths, weaknesses, and opportunities. A counselor can help you to choose the most suitable educational path that suits your goals, leading to a successful nursing career.
Developing Time Management and Stress Management Skills
Nursing is a demanding profession with constant challenges, such as irregular work schedules and high-pressure situations. Cultivating effective time management and stress management skills in high school can benefit you significantly throughout your nursing career. Learn how to prioritize tasks, set realistic goals, and maintain a balance between your academic, personal, and social life. As a high schooler, participate in activities that promote relaxation and camaraderie, like sports, music, art, or clubs.
These experiences can improve your ability to manage stress and teach you healthy coping mechanisms. In addition, staying physically and mentally fit will contribute to your overall well-being and resilience during your nursing career. By honing these life skills and taking advantage of resources, you can better transition from high school to nursing school, ensuring a successful and fulfilling career in the nursing profession.
As you can see, aspiring nurses can lay the groundwork for a successful career by exploring the nursing field, excelling in high school academics, choosing the right nursing program, and developing valuable time management and stress management skills. Putting in the work from an early age will make it that much easier to be prepared when it comes time to enter the job market. Beyond that, nursing is a deeply fulfilling and stable career. By following these tips, you'll be well on your way to achieving your dreams and making a lasting impact as a nurse.