How to Improve ADHD Symptoms with Combat Training?
As more people are becoming mindful of the growing mental health issues, everyone now prefers a treatment that involves fewer and fewer chemicals. Research shows that when you work out every day your body gets to maintain a good balance of energy, usually when we eat, our body uses it as fuel, and eventually when we work, this fuel is used to run the machine of our body.
This balance is carried out by our body on its own through metabolism. With this balance, the body uses food to duel the day-to-day work and the surplus energy is stored in the body for later when there is no food. This balance is linked with so many different hormones and catalysis. With each hormone and each secretion from the gland, the body gets to measure how much energy is required for the body to function and when the body needs to stop.
However, most of these hormones have a direct connection with the brain because they come under the pituitary gland. This gland is very small in size yet it handles all the other glands. Any abnormality in this gland means you will either feel an energy rush that cannot be controlled or you feel lazy and drained all the time. This disturbance in energy when cannot be controlled causes serious mental health-related issues. Usually, these mental strains are controlled with the help of medications, diet and theory combined. However psychological school of behavioral sciences proves that within behavior therapy, the change in your lifestyle will help you improve your mental health-related issues with the help of physical therapies.
With the help of this article, we will look into one of the most commonly reported mental health issues in kids. We will look into the symptoms of ADHD along with different exercises to control it. We will also see why combat training is helping people to improve their ADHD symptoms.
What Are ADHD and its Symptoms?
Attention Deficit Hyperactivity Disorder is a mental health issue where the individual feels a rush of energy and this reduces his potential to focus on tasks. The individual gets distracted very easily, he overreacts and behaves in a very impulsive manner. One of the major reasons for ADHD is the imbalance of neurotransmitters that relays the threshold level of reaction. This issue can be caused because of genetic issues, family issues, environmental issues, injury, birth-related default, use of substances, low birth weight, and premature birth-related issues.
In most cases, ADHD is diagnosed at a very early age which is the reason most people think it is a disorder most common in kids. However, it can affect people of all ages. Most psychologists recommend that you need not only start exercising but also change your eating habits along with behavioral management.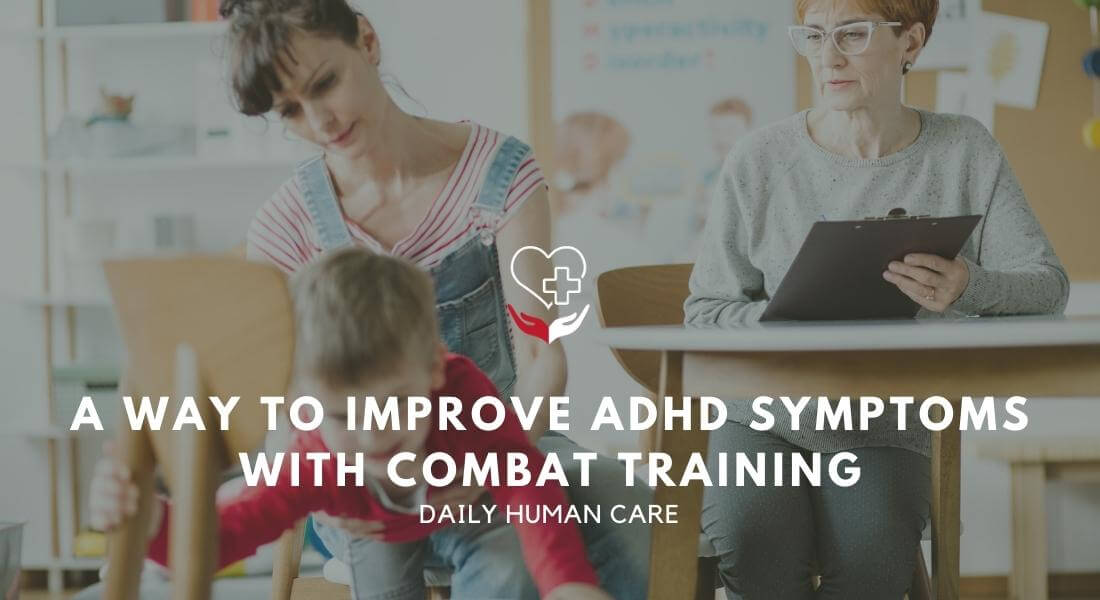 How does Combat Exercise help With ADHD Symptoms?
ADHD is directly related to the health of the brain which means you need to work on your physical as well as mental health. One of the major issues that most people face is linked to lack of focus. This is where combat-related exercises come in. To help with strategy building in all kinds of combat games, you need to improve your focus. This is where the combat-based warm-up exercise, stretching, meditation, and yoga come in.
All these exercises help not only improve the symptoms of ADHD but also help you to control it even without relying on medication. People also claim that with the help of the exercise rush that a person feels right after exercise, you will be able to defeat the dopamine rush that might cause you to act abnormally otherwise. Apart from this, good combat exercise with vigorous energy use will help you to learn how to focus even when you have so many distractions around you. With these simple exercises like yoga, combat cardio, and boxing, you will see improvement in ADHD symptoms.
Do you know ADHD Driving anxiety is real, Here are the 5 ways to handle it and teach them to drive safely?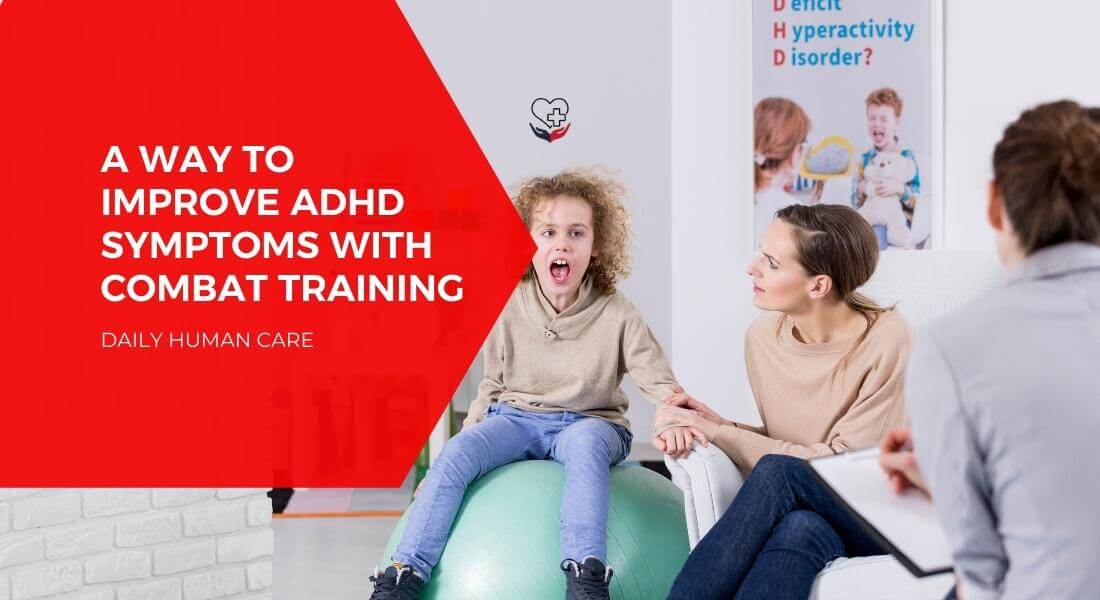 Bottom Line
To sum it all up, it all comes down to maintaining a healthy physical and mental fitness and that is almost impossible without an active lifestyle. When you work for more hours and do not care about your mental health, your emotions try to find ways to get out. This burst of emotions needs to find a healthy outlet. Most people get straight into medication which is a good option but in the case of ADHD, medications will eventually make you lethargic and you will feel drained throughout.
Another important thing is that ADHD medications are readily used by people as performance enhancement drugs which is the reason doctors usually avoid prescribing these medications. These medications have a long-term impact on the body and most people end up using them throughout their life. To avoid major side effects most people try to adjust and improve the symptoms by using exercise and physical activities along with a healthy lifestyle and diet.
DISCLAIMER: This is a sponsored post. Daily Human Care does not endorse and is not responsible or liable for any information, accuracy, quality, advertising, drugs, doctors, goods, or other items on this page because it is a sponsored press release. Before taking any steps, readers should conduct their own research. Daily Human Care (DHC) is not liable for any damage or loss caused or alleged to be caused by or in connection with the use of or reliance on any of the content, goods, or services mentioned in this article, whether directly or indirectly.