In this Article Daily Human Care is going to discuss Mental Health Quick Wins?
There's plenty to be distressed about in the world right now. As such it is important to do all you can to maintain positive mental health. Below, we've provided five quick wins activities that can give you a boost.
1. Start by stopping
First up, stop for 10 minutes every day. Grab a chair or a large cushion and sit in the middle of the room. Set a timer for 10 minutes and simply be. This may feel strange if you're always on the go and there's a chance your mind could be racing through all the things you could be doing at that moment. However, stick with it. Fitting just 10 minutes into your day to sit and catch your thoughts can make a surprising difference. Try it and see!
2. Give yourself a hair spa day
According to a recent All Things Hair survey, 61% of people use their hair and beauty routine to improve their mental health. As such, it's time to grab the coconut oil or your favourite hair mask and spend some time soaking in the bath and nourishing your tresses.
3. Have a 'yes day' with the kids
In case you are unfamiliar with the concept, a yes day is a day spent saying yes to your children's requests. You can put ground rules in place, such as no dangerous activities or nothing that costs above a certain amount. With those basic rules agreed, it's time to relax your usual boundaries and enjoy a day of child-led fun. Having a yes day can feel rather daunting when you try it for the first time but can feel incredibly liberating by the end of the day. And there's nothing like being the cause of your children's laughter to give you a boost!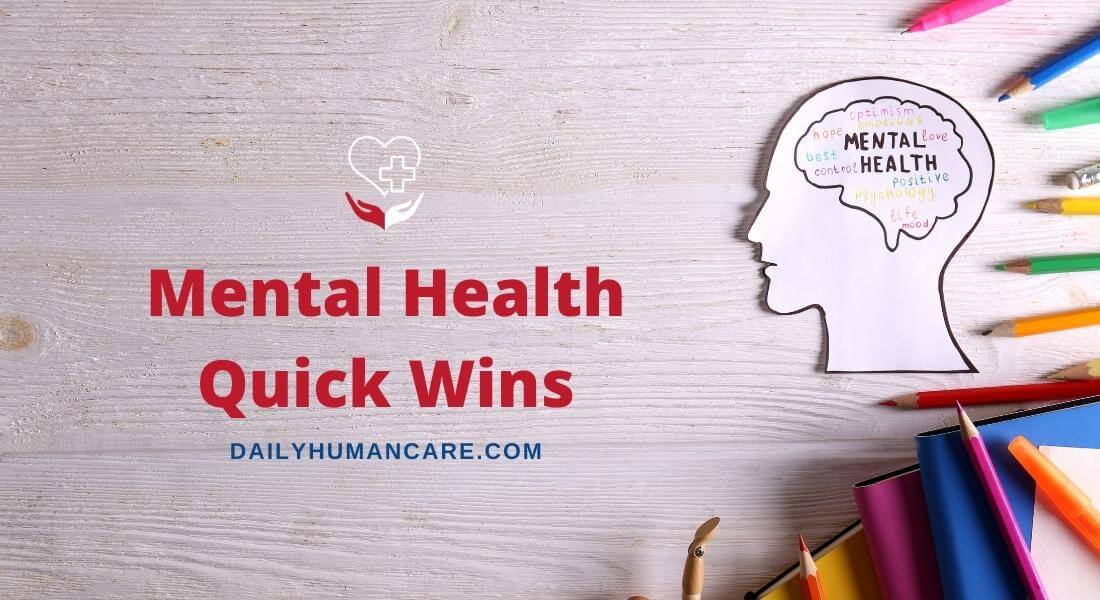 4. Do something non-routine
Between work, childcare, cooking meals, the weekly shop and all those household chores, it's easy to slip into a rather dull routine. To give yourself a quick mental boost, think consciously about shaking up your day/week and adding in an activity that you wouldn't usually undertake. That could mean painting your nails, planting a flower in the garden, writing a poem or anything else that you find enjoyable but don't usually make time for. The nature of the activity doesn't matter, so long as it leaves you feeling that you have invested time in yourself.
5. Be grateful
Finally, to give yourself a boost, start a gratitude diary. This is something that you can create on your own, with a partner or as an entire family. You simply take a few minutes each day to reflect on the things in your life for which you are grateful. That could be anything from material possessions to people you've interacted with to experiences that you have had. Taking time to think about the good parts of your day and how they've made you feel serves to shine a spotlight on the positive parts of your life. And who wouldn't benefit from that?
Also, Check our latest articles that can help you maintain your mental health and keep you updated.
DISCLAIMER: This is a sponsored post. Daily Human Care does not endorse and is not responsible or liable for any information, accuracy, quality, advertising, drugs, doctors, goods, or other items on this page because it is a sponsored press release. Before taking any steps, readers should conduct their own research. Daily Human Care (DHC) is not liable for any damage or loss caused or alleged to be caused by or in connection with the use of or reliance on any of the content, goods, or services mentioned in this article, whether directly or indirectly.