How Does Combat Exercise Improve Blood Flow And Why It's Important?
Exercise is important for sustaining a good and healthy lifestyle. We know it because we have seen it everywhere. In fact when we look at some of the best ways to live a healthy life we see exercise as the second most important thing apart from a good organic diet. The food we eat becomes fuel for our body, so if we just keep eating without focusing on the diet without thinking about how we are going to exert it.
This will eventually get to a passive lifestyle. This passive lifestyle means more fat accumulation and this will eventually impact the blood cholesterol level, making our body organs weak. This also means that when you don't work out too much you will not sweat, your body will not detox, and eventually, you will be stuck with a lot of toxins in your blood causing a lot of diseases both long-term and short-term.
Why People Choose Passive Lifestyle?
The reason you need to live an active lifestyle is that you want to avoid diseases and improve your body strength as well as endurance. Most people report that they don't work out because most exercises are far too lengthy and boring with such a hectic lifestyle they find very little time for entertainment so they don't want to waste time on exercise.
This overall idea is very well rooted in the capitalistic idea that unless you don't learn a skill, make money or feel productive everything you do is a complete waste of time. This is the reason more people like the idea of skill-based exercises that are fun and do not feel like a waste of time. As the safety issues are becoming more and more obvious, people are now looking for combat-based training so they can work on their bodies without getting bored.
With the help of this article, we will look into the reasons combat training is becoming the best exercise trend. We will further look into how combat training helps in improving blood circulation. Finally, we will explore why improvement in blood circulation is very important for our life.
How does Combat Exercise Improve Blood Flow?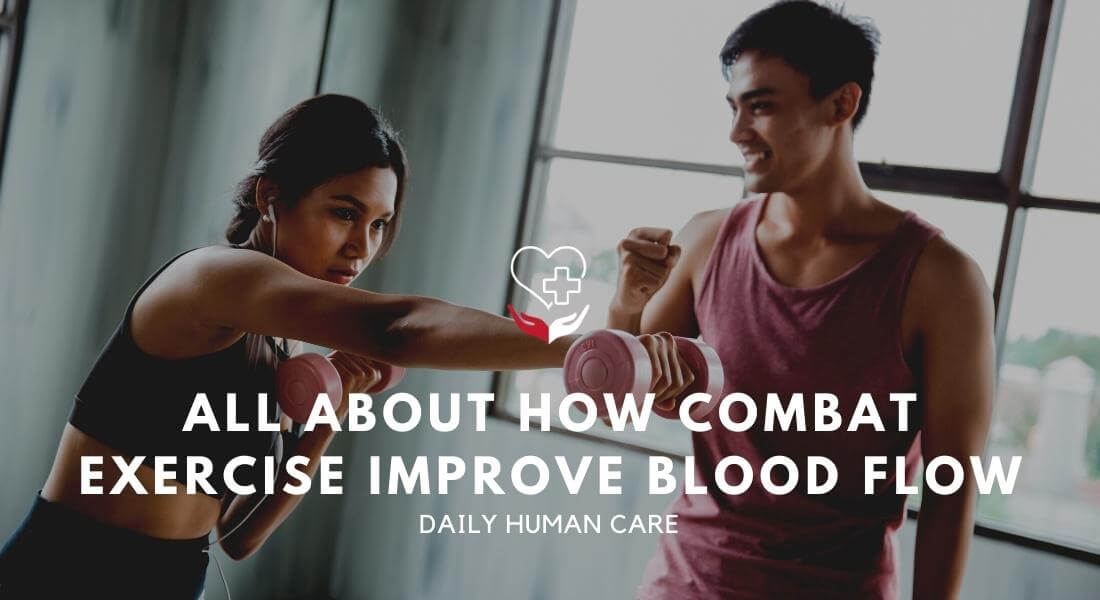 Most people think that combat training is all about self-defense. However things are changing now, more people are realizing the importance of functional exercise. This is the reason brands are now investing in combat-based gears so people can use these gears for exercise. This helps people in burning more calories in less time and also helps them in staying focused without getting bored.
Apart from this, experts say that combat-based exercises have similar benefits as any other exercise. It also helps in improving blood circulation by strengthening the blood vessels and increasing the strength of the heart. Apart from this, it improves blood filtration and detox process which is very good for the health of all body organs.
As you start the exercise, your body will pick up the pace, your temperature will rise and your heart will start beating fast. This will strengthen the vessels, helping them test everything that happens when your body has to go through extreme stressful conditions. Eventually, your body passes this stress test and it also helps with detox and other processes. In this way, the combat exercise improves the blood flow of the person.
Why Steady Blood Flow Is Important For Fitness?
As blood helps in carrying the food, nutrients, and oxygen from one part of the body to another, it is very important to have a steady blood flow so your body can heal faster and your vital organs get a good supply of oxygen and nutrients that are necessary for repair and improvement. This also means that when your body goes through stressful times and starts to struggle, your steady blood flow will supply the necessary hormones for the reaction so your body can avoid these stressful conditions and recover faster than other people.
Experts say that with a good and healthy blood supply you will be able to stay longer because you will have an anti-aging effect on your organs as well as your body. This will also help you improve the flexibility of your skin, reduce wrinkles, repair scars and injuries faster and also help you in staying young for a long time rather than feel drained.
Bottom Line
To sum it all up, it all comes down to the way you choose to exercise. People who like boxing usually spend hours practicing different moves, footwork drills, and shadowboxing methods. With all these things you need to keep in mind that anything that you like or find interesting will help you continue working out for a long time.
Combat exercise is a great way to stay motivated because it offers you a simple process so you can let out the in-built anger and frustration. With the help of combat exercise, you will feel more relaxed by the end of the process, it will also help you improve your focus, and eventually, this will improve your fitness without making you feel bored in a lengthy workout that is not interesting.
Visit Daily human care for more interesting physical and mental health related articles.
DISCLAIMER: This is a sponsored post. Daily Human Care does not endorse and is not responsible or liable for any information, accuracy, quality, advertising, drugs, doctors, goods, or other items on this page because it is a sponsored press release. Before taking any steps, readers should conduct their own research. Daily Human Care (DHC) is not liable for any damage or loss caused or alleged to be caused by or in connection with the use of or reliance on any of the content, goods, or services mentioned in this article, whether directly or indirectly.