Introduction:Memory loss and cognitive decline are common among older adults. Dementia, marked by these symptoms, can be complicated to manage. While some seniors can maintain their independence with help from family and friends, others require more specialized care. Memory care facilities offer dedicated services and support for people living with dementia. These facilities are designed to meet the unique needs of residents, providing a safe and supportive place to reside. For an individual diagnosed with dementia, it can be a difficult and emotional time for the whole family. Dementia affects the brain and causes memory problems, thinking and behavior.
1) What is dementia? Dementia is a commonly used term for memory loss, poor thinking abilities, and poor grasp of language that hampers and interferes with daily activities.
2) Dementia symptoms: The various dementia symptoms are forgetfulness, mood swings, aggression, extreme anger, anxiety, difficulty finding and understanding words, repetitive speech and actions, feeling lethargic, difficulty in completing day-to-day activities, resistance toward changes and unusual behavioral changes.
3)  What are the different stages of Dementia?
Early stage: At this stage, a person will not know that he suffers from dementia. The various symptoms are:
People face difficulty judging the required time or steps to complete a task.

Individuals may find it hard to recall newly learned information and repeatedly ask
the same question.
People face trouble finding their way around, even in familiar places. They most
often lose or misplace things.
Intermediate stage: At this stage, the various symptoms become more noticeable such as:
People experience even more significant memory loss- people might forget names and
details such as their address or phone number. They repeat some stories or talks to fill
gaps in memory.
An individual will require assistance with daily activities, such as choosing proper clothing
for the occasion or the weather and bathing, grooming, self-care, etc.
People cannot track the correct time; they confuse the days of the week or the season.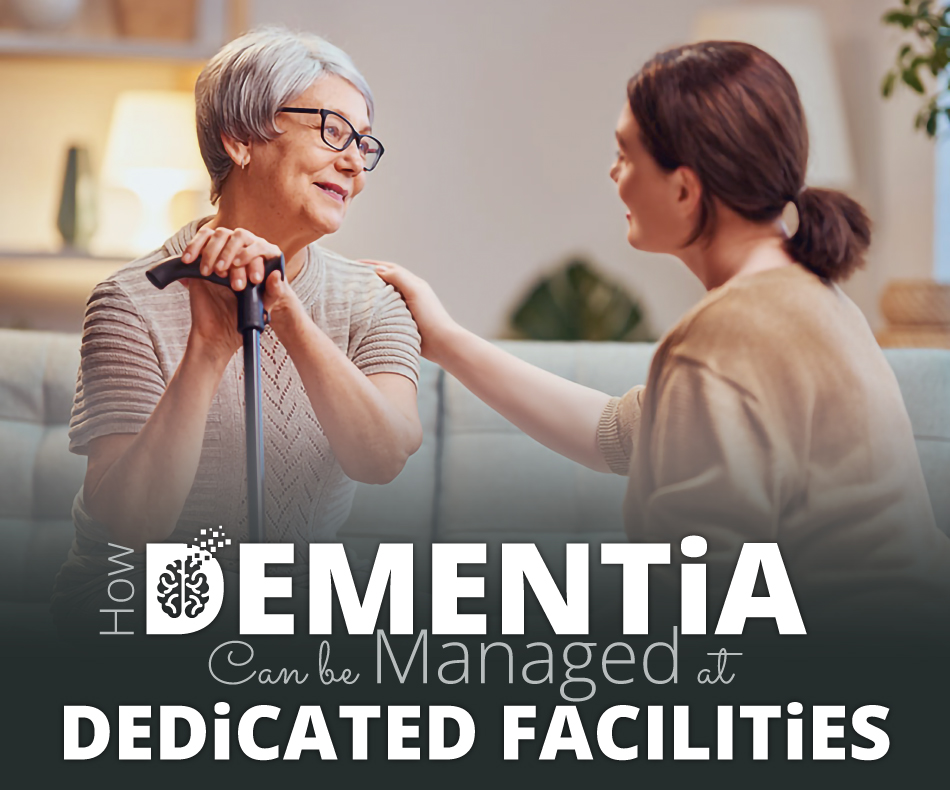 Late stage:In the late stage, Dementia is severe. People face symptoms such as:
An individual will be unable to converse or speak in coherent ways that make some sense; he can say words or phrases occasionally. 

It becomes difficult for the person to recognize close ones.

An individual will need assistance with daily care activities such as bathing, dressing,
eating and other tasks.
The person will experience weakness in physical abilities. An individual without support will be unable to sit or hold his head and will find it hard to walk without assistance, then muscles may become stiff and reflexes may become abnormal. Eventually, a person will be unable to swallow. 
4)  Dementia types and more
The various types of dementia are:
Alzheimer's: It is the most common cause of dementia. Due to "protein changes, plaques" and "tangles" develop in and between the brain cells. An individual may suffer from short-term memory loss and will face difficulty in finding words, having conversations and making decisions. It's hard for them to see things three-dimensionally.
Lewy body dementia:
It occurs when Lewy bodies which are unusual structures, develop in the brain. The impact on short-term memory is less severe than on Alzheimer's disease. These changes in the brain involve a protein called alpha-synuclein.In the early stages, there may be fluctuations in alertness. You will face problems due to hallucinations and difficulty judging distance. 
Frontotemporal dementia:
This type of dementia damages the front and side parts of the brain; brain cells die due to clumps of protein developing inside them. An individual may face difficulty with behavior, speech, and communication.
Huntington disease:
It is an inherited genetic condition. Early symptoms are irritability, impulsivity, depression, and difficulty in focusing. The person may have problems with organizing, multitasking, and planning. These symptoms may appear before movement changes develop.
Mixed dementia:
In this dementia, a person is diagnosed with two or three types together. A person may have both Alzheimer's disease and Lewy body dementia simultaneously.
5)  Senior Housing Options for Dementia Patients: One most important decision you will have to make is Housing Options for your close one suffering from Dementia. You need to find what kind of care they need and where they will receive it. Memory care facilities, dementia care homes and Alzheimer's care facilities are specialized living environments explicitly designed for people with Dementia. Here, your loved one will receive the care and support they need to manage their condition and enjoy a good quality of life. Top-rated memory care facilities offer a range of amenities and services to meet the needs of those with Dementia. These include 24-hour supervision and security, as well as specialized activities and
programming that help to stimulate cognitive function. Memory care staff are also trained to best support those with Dementia.
6)  Assessing Needs is complicated by Dementia: An assessment conducted by a professional expert is necessary for moving a close one to senior housing. These assessments typically check on a senior's ability to complete daily activities with or without prompting, partial or total assistance. Sometimes more than one assessment is required to fit capabilities levels and needs. This evaluation will help seniors choose proper housing with care.
7) Tips for Choosing a Senior Living Facility for a Loved One with Dementia
Friendly and attentive staff

Safety devices, such as door and window locks, monitoring systems, etc.

Various Activities that are designed for people with varying ability levels

Outdoor activities and safe outdoor recreation areas for walking, gardening, etc.

Clean, tidy, and fresh-smelling common areas

A calm, pleasant and homey ambiance
8) What services do Alzheimer's and dementia care facilities offer? Alzheimer's and dementia care facilities offer services such as specially trained carers, memory care activities, day and holiday care, nutrition, and expert healthcare.
9) The Bottom Line: As dementia progresses, the needs of those affected change and can become more complex. It is essential to have dedicated facilities specifically designed to meet the needs of people with dementia. It will have well-trained staff to best care for people with dementia. They will understand the condition and will be able to provide the right level of support. The environment of a dedicated facility will also be geared towards the needs of people with dementia. People with dementia can receive the best care and support with dedicated facilities. It can help to improve their quality of life.