Daily Human Care is going to discuss Dental Implant Restoration Using Hybridge Full Arch Implants.
Daily human care is all about human health. Being healthy means being both physically & mentally fit. We will provide you with wide knowledge and information about maintaining good health and how to improve your daily health routine.
Visit our homepage for interesting health articles by clicking here.
Dental Implant Restoration
With the Hybridge's Full Arch implants Treatment Protocol for dental implant restoration, up to 12 teeth can be permanently replaced in either jaw on either five or six dental implants, depending on which jaw you prefer, in as little as three to 16 weeks. This provides a long-term, safe, and healthy replacement for compromised teeth by restoring full function and aesthetics.
Dental Implant Restoration: Upper arch of the dental implant in Hybridge
In order to place six dental implants surgically, the Hybridge Full Arch Protocol requires that any remaining upper teeth be removed and the jaw be allowed 11 weeks to heal. Hence, the procedure is divided into two phases. There will never be a time when a patient is without teeth, as temporary teeth will be placed on the same day as extractions. After the wound heals, a computer-generated surgical guide is created to plan the location of the implants accurately.
Typically, dental implants are placed surgically, using minimally invasive techniques with extreme precision. Hybridge Laboratory restores both the teeth and the gum line with a single restoration after the implants are inserted. Depending on the patient's needs, Hybridge Full Arches are made of different materials. Within 5 weeks of placing implants, Hybridge Full Arch treatments can be completed. It is possible to complete the entire upper treatment in 16 weeks.
Also read clove essential oil for toothache.
Dental Implant Restoration: full arch of implants in the lower jaw in Hybridge
Hybridge Protocol typically only involves one surgical phase for lower teeth. As opposed to the upper teeth, the remaining lower teeth can be extracted and the implants can be placed at the same time. Immediately following the surgical visit, the patient will receive temporary Hybridge teeth so that no time is wasted without teeth. Using the temporary Hybridge Express, you can attach the final Hybridge Full Arch securely just like you would with the final Hybridge Full Arch. The final Hybridge Full Arch can be inserted within the first 24 hours. After the dental implants are placed, the treatment is typically completed in just five weeks.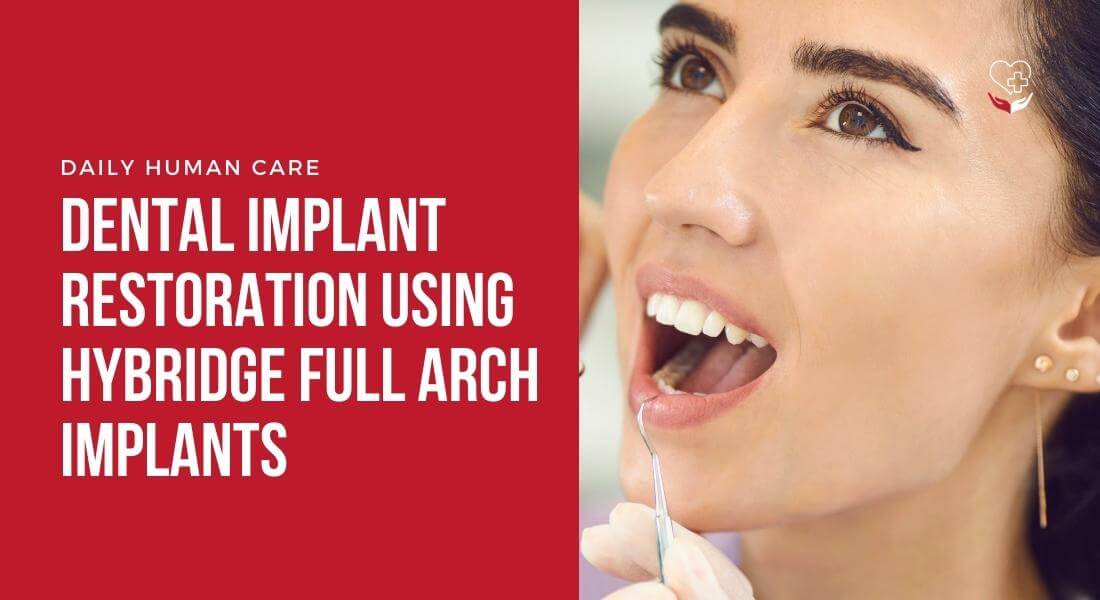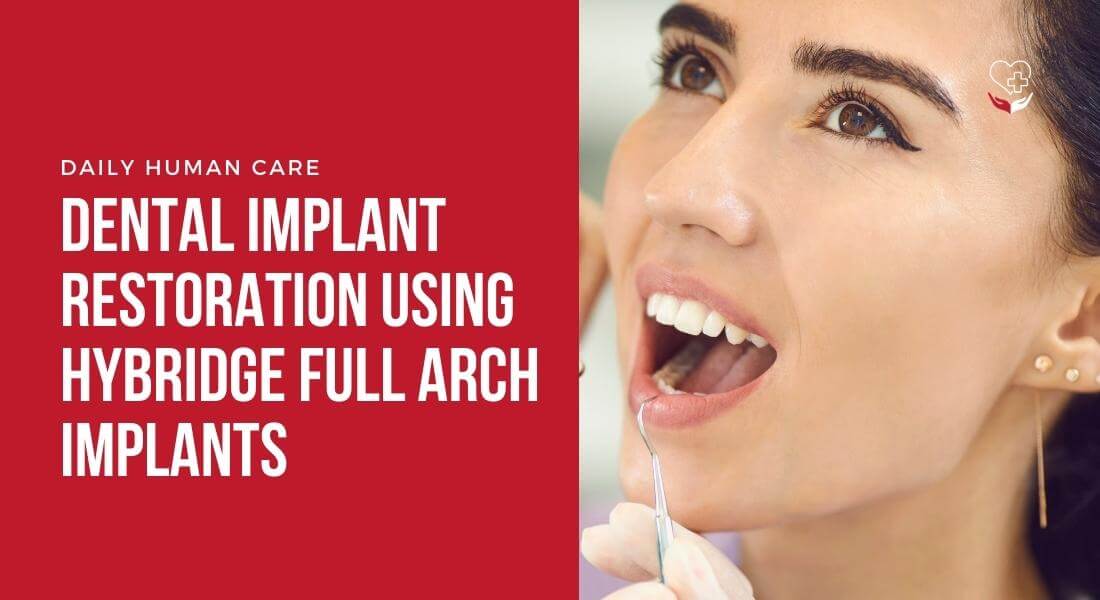 Dental Implant Restoration: a full mouth in Hybridge
Hybridge Full Arch Upper and Lower is a procedure that lets you restore your entire mouth at once. There are many advantages to having both done at the same time. In addition to reducing appointments and costs, working on both jaws simultaneously provides the opportunity to achieve ideal esthetics and tooth positioning. In general, treatments take 16 to 20 weeks.
There will never be a time when a patient won't have beautiful temporary teeth with this Protocol. Our team understands that patients need to be comfortable during the Hybridge process and that they expect that the process will be completed as quickly as possible. Each Hybridge patient is provided with a written treatment outline explaining the treatment sequence, as well as the length of time between appointments.
With its fully restored function and unparalleled aesthetics, the Hybridge Full Arch provides the ultimate in function and aesthetics. The most advanced materials are used to create natural-looking smiles. A Hybridge Full Arch can be made of three alternative materials: acrylic, Prettau Zirconia ceramic, and cross-linked PMMA. Depending on a patient's habits and history, each of these materials has its own set of indications. A Hybridge Certified dentist will be able to make that decision.
Also Read: Everything about Dysphagia | Causes, Symptoms, Diagnosis, Treatments and Dysphagia ICD 10 codes