Exercises and Activities that Can Improve Your Mental Health
Mental health is often looked down upon, while physical health gets precedence. What's alarming is that people fail to account for the impact of flailing mental health on physical well-being. For anyone recovering from substance use disorder or seeking treatment for a mental health illness, adding physical activity to your treatment plan can help.
This article by Daily Human Care contains a collection of exercises and activities that can improve your mental health and sheds light on ways to incorporate activities and exercises to boost mental wellness when recovering from an addictive disorder.
Does exercise help when your mental health is suffering?
Regularly working out can be of immense help for those attaining treatment. Excess illicit substances and alcohol put the mind and body in jeopardy. Intoxicants change how your body functions and looks. After medical detoxification of harmful substances, feelings of depression, anxiety, and stress may emerge and linger on for a while.
While medical care and treatment are crucial for beginning treatment, physical activity is essential for enhancing treatment interventions and staying sober. The best part is that not only can you sweat out toxins from your body through exercise, but you also feel good and have an elevated sense of self. Apart from that, exercise also helps curb substance cravings. The heightened heart rate from exercise helps strengthen the body to fight the urge to relapse.
Along with cognitive-behavioral therapy, physical activity like exercise can elevate cravings, enhance mood and help stay sober. Many treatment facilities like the Delphi Behavioral Health Group have also incorporated exercise into their wellness and rehab programs. Apart from therapy sessions and medical care, you can engage with those on a recovery path like you and help support each other.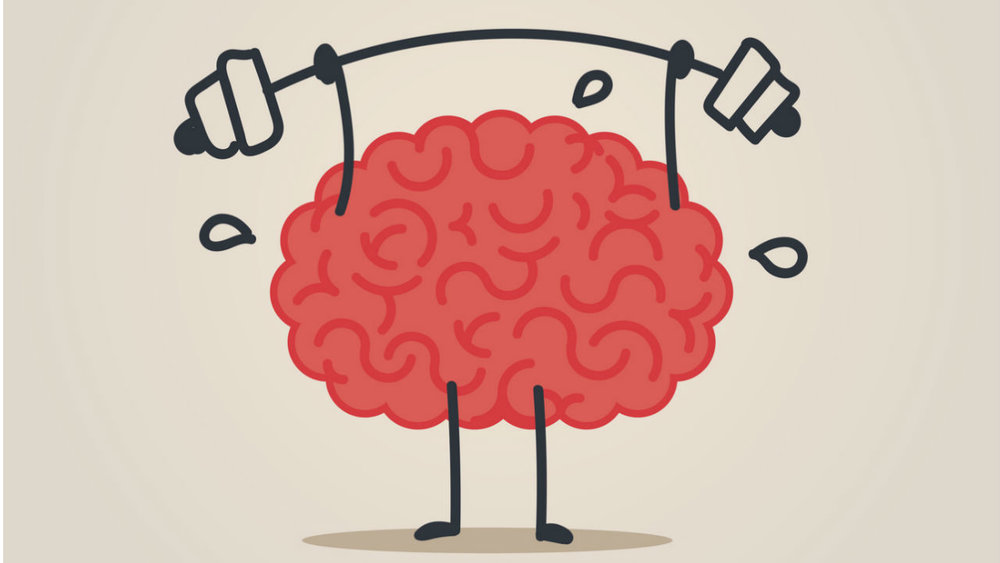 Exercises to incorporate into your routine
Exercise releases endorphins and serotonin, which make you feel happy. Certain substances also stimulate the unnatural production of these brain chemicals, which is why you feel elevated after consuming them. After the medical removal of harmful substances from your body, it can start producing brain chemicals naturally. The following activities can aid your recovery process:
Hiking
Hiking is an intense exercise that requires some training, though you can easily hike the nearby hills and start small. Hiking also helps with boosting your self-confidence. And simply spending time in nature enhances mood.
Swimming
Although low-impact, this cardio exercise can bring about a sense of happiness by releasing endorphins in your brain. Movement of your body against the water can help ease sore muscles, release tension and improve body aches – all of which are common features of beginning recovery.
Running
A rather intense form of cardio, running is excellent for releasing stress, improving memory and helping you feel connected to your environment. It also enables you to develop self-control and discipline. Though running on a treadmill is what most prefer, running out on a track with someone can drastically improve your mood.
Yoga
Yoga is an exercise for the mind as well as the body. With light stretches and breathwork, yoga helps relieve stress, improve muscle and joint stiffness and attain mindfulness. Mindfulness is about becoming aware of your surroundings and staying in the present moment—both are crucial factors for recovery.
Sports
If you're not into yoga or running, consider joining a sports center near you. Games like tennis, basketball, volleyball, and soccer develop self-discipline and build social connections. It's important to stay physically active and forge new connections when trying to recover.
Hit the gym
If you're not the type to work out on your own, then sign up for a gym membership. Working with a trainer and strength-training equipment can help with body aches and muscle stiffness while enhancing self-discipline.
Activities that Can Improve Your Mental Health
While this is not an exhaustive list of physical activities, when working on improving your mental health, you can also engage in other healthy activities that can provide a fresh perspective on life. Let's look at a few options!
Balanced lifestyle
When you're on the path to recovery, try to incorporate balance in every aspect of your life. Your food must be portioned and nutritious, though it's okay to have cheat days to enjoy your favorite snacks. Get adequate sleep every night, so you can prevent the stress from a lack of sleep.
Social Support
Having a support system is crucial when trying to recover from an addictive disorder. A strong system of family and friends can help you stay on track. You can always lean on your friends and family in stressful or triggering situations that may elicit a relapse. Friends and family can also hold you accountable when you stray from your goals.
Mindfulness
Mindfulness is the simple act of becoming aware of your surroundings and knowing how to respond to something that doesn't serve you. Practicing mindfulness through meditation, breathing exercises, or journaling is essential during your journey to sobriety. These activities help release toxic energy from your system to welcome new and positive energy for healing.
Consistency
Adopting a new lifestyle is the way to go when you struggle to maintain your mental health. Also, it is impossible to forge a new way of living with old and unhealthy habits. Incorporate habits like reading for 30 minutes every day, journaling regularly, taking the dog for a walk, and stay consistent.
Coping strategies
Your recovery process can incite triggers and bouts of stress or even put you in a relapse. The key is to know your triggers and what to work on from day one. Triggers can be in any form – a person, situation, or event. Though you can work with a trained therapist to help manage your triggers, avoid situations that may make you react negatively. Stress only deteriorates everything. If you cannot cope with negative thoughts, resort to journaling, meditation, or call a friend.
Conclusion
Exercise and the activities above aren't the cure for addictive disorders, but they help speed up the healing process. They are also good for maintaining self-discipline and practicing mindfulness. While seeking a support group or rehab is better, these activities also offer numerous health and wellness benefits.
Hope you enjoyed this post. Also, read an article about the Best exercises for physical and mental health.
DISCLAIMER: This is a sponsored post. Daily Human Care does not endorse and is not responsible or liable for any information, accuracy, quality, advertising, drugs, doctors, goods, or other items on this page because it is a sponsored press release. Before taking any steps, readers should conduct their own research. Daily Human Care (DHC) is not liable for any damage or loss caused or alleged to be caused by or in connection with the use of or reliance on any of the content, goods, or services mentioned in this article, whether directly or indirectly.