This article by Daily Human Care is all about the Spiritual benefits of using healing crystals.
In today's world, the youth is becoming more aware of interpersonal development and spiritual growth. Different middle eastern beliefs attract the west, for example, salt therapy, aromatherapy, etc.
However, one of the most popular divination rituals is using healing crystals for meditative and spiritual purposes. These stones also have health benefits, but they are extensively famous for their effect on energy and emotions. Because of this growing popularity, you can find a crystal shop in every city.
Much research has been done on these crystals' effect on people; some claim that it has a placebo effect on those who wear them. As these stones are sourced from nature, they have a unique frequency and vibration that can affect the human body's energy.
The Spiritual benefits of using healing crystals
It is also believed that these crystals connect with the body's seven chakras and thus positively impact a person's energy. It not only stabilizes your emotions but also protects you from negative and harmful energies.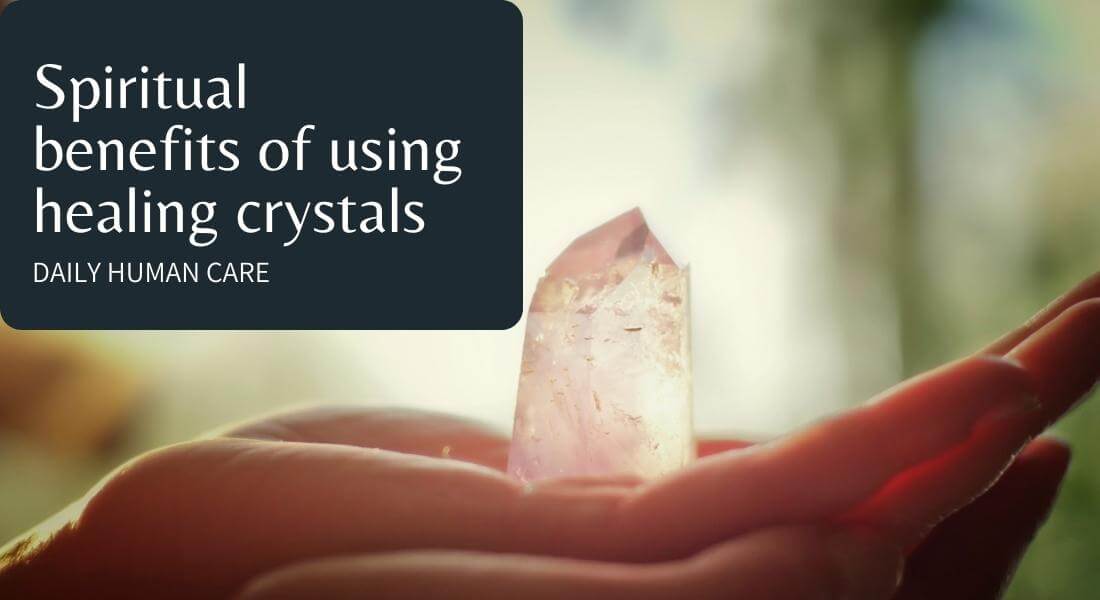 If you want to know about the spiritual benefits of healing crystals, then the following points will help you understand them. The following are some of the most powerful crystals:
Lapis Lazuli and Labradorite
According to experts, the color of a crystal or gemstone plays a vital role in establishing its effect on the body's energy. Lapis Lazuli and Labradorite both are different shades of blue, and the blue color exhibits soothing energy.
Blue is also the color of your fifth chakra, i.e., the throat chakra, which is associated with the communication. So if you wear these stones, it will keep your throat chakra balanced and help you improve your communication with other people and yourself.
Smokey Quartz
Many people are interested in practicing meditation to heal their mind, body, and soul but fail to do so because their thoughts don't let them focus on meditation. Certain stones can help you enter a meditative state and lower the volume of your thoughts. Smokey quartz is one such stone that can help you. However, all quartz can stabilize your thoughts, but smokey quartz works the best.
Tourmalines
There are different types of stones, some are light in the shade, and some are dark, for example, black tourmaline and obsidian. As per the experts, the darker the stones are, the better their grounded properties.
Dark stones are known to keep you close to the earth and protect you from negative energies. So if you want to protect yourself from negativity or negative thoughts, then you can definitely wear a tourmaline as it creates a protective layer around you like a shield.
Selenite
As there are dark stones that help in grounding, light stones keep your emotions in place and add light to your energy. Selenite is a stone that naturally reflects white light and has high vibrational properties.
It creates a protective shield around your aura and makes you feel naturally meditative and at peace. If you have no knowledge about crystals, then you can simply go to a crystal shop and purchase a selenite; it will help you in every way.
It is also essential to understand that when you purchase crystals for yourself, you must cleanse them. You can either use salt or use a sage to purify your stones. Salt is a natural purifying agent, and sage or incense is made with purifying herbs. Hence they are used to cleanse the stones.
You must purchase the stones that suit your requirements and wear them after properly cleansing them. It will heal you in a holistic way.
DISCLAIMER: This is a sponsored post. Daily Human Care does not endorse and is not responsible or liable for any information, accuracy, quality, advertising, drugs, doctors, goods, or other items on this page because it is a sponsored press release. Before taking any steps, readers should conduct their own research. Daily Human Care (DHC) is not liable for any damage or loss caused or alleged to be caused by or in connection with the use of or reliance on any of the content, goods, or services mentioned in this article, whether directly or indirectly.